6 Natural Hair Styles You Should Rock This Summer
It's summer time ladies. You know what that means. Protective, braided, and trendy styles galore. Thinking of trying something new but not sure what? Then you've made it to the right place! Take a look at Le Reine Noire's quick list of Natural hairstyles that are trending this summer. We've also included links to tutorials, so you can perfect your new 'do!
1. "Dry and Go" (Modified Wash and Go)
Let your curls, coils, and kinks come all the way through, sis!
So it's not a protective style. But it is easy, breezy, and perfect for the summer. The "Dry and Go" is a spin on a classic, tried and true style. Instead of applying product to freshly washed hair, you apply it to dry (or damp) stretched hair. This allows drying time to be cut down, and minimal shrinkage.
2. Short Box Braids with Rubber-Banded Ends
Give 'em all types of Cleopatra vibes!
So we're not sure who began this trend but it is all the rage this summer. It is just like regular box braids, except cut very short with a unique fanned-out ends look. It as often worn as a blunt bob or at shoulder length. To keep the ends thick and blunt, apply rubber bands near your desired length and then cut right below them. This style is lightweight, easy to install, and super cute.
3. Feed-in Braids.
Come Through Cornrow Queen!
When it comes to feed-ins, it's all about cornrowing. Big, small, and anywhere in between. There are so many variations with this style. Dutch braids, braided ponytails, and "Lemonade Braids" are just a few of the many possibilities. Install time can be super short, or quite long depending on how simplistic, or complex the specific type of feed-in is.
4. Fulani/ Tribal Braids
Think Alicia Keys, circa 2002
Speaking of trendy, this style is as in-season as they come. They are a common variation of feed-in braids that definitely deserve a separate spot on this list. As popular as they are dope, even Kim Kardashian had to join the fun. By the way, how do you guys feel about Kim wearing these? Comment below and tell us! Controversy (and cultural appropriation) aside, this hairstyle is not only beautifully intricate but it is also a great way to keep your hair out of your face. It's also fun to add shells and beads too!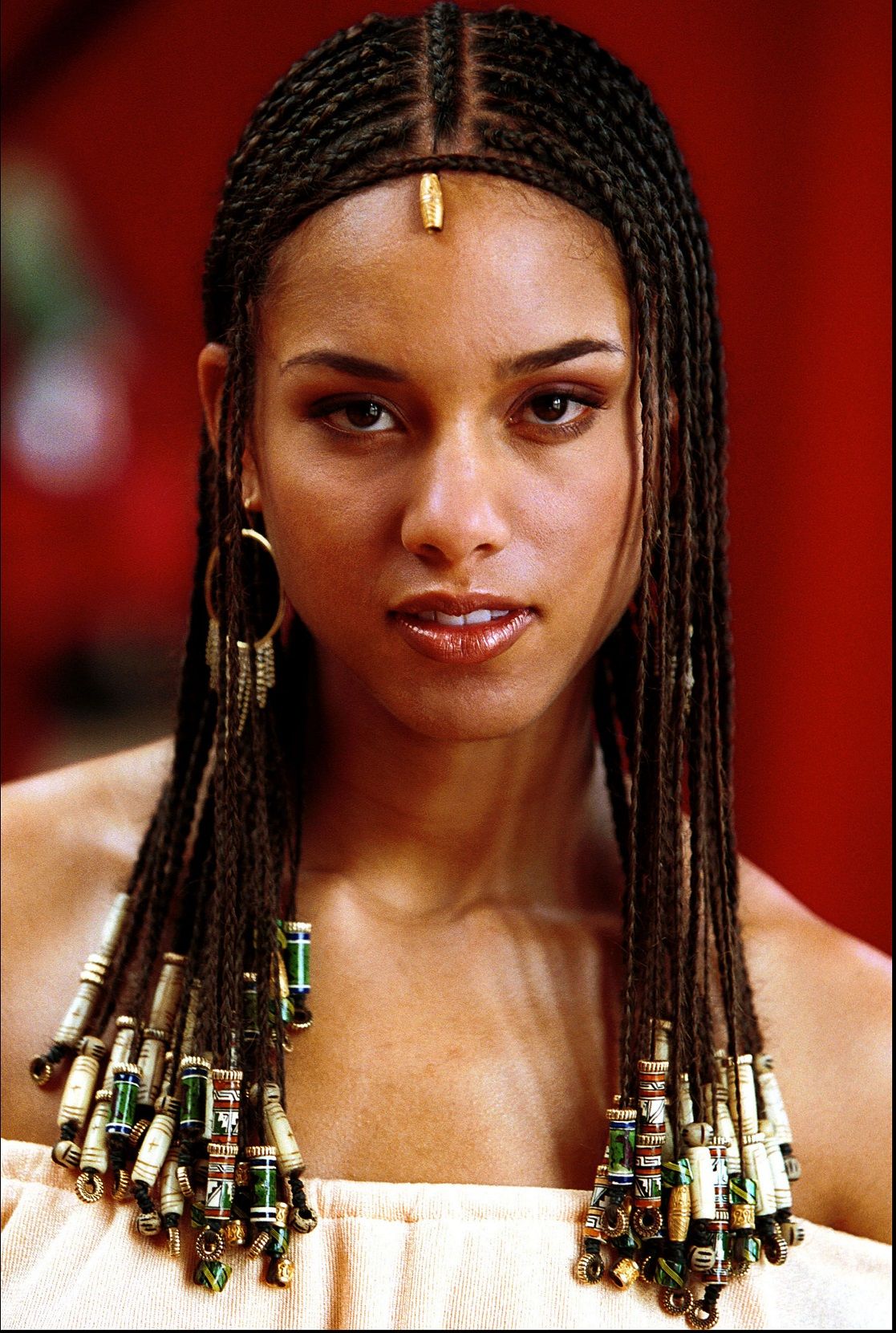 5. Faux Loc Bob
Lauryn Hill, is that you?
Last summer it was all about Goddess Locs. This summer faux locs are still here to stay, but in the form of a bob. This style allows you to keep cool, and switch it up. It is also long-lasting and very protective, because all your strands are wrapped neatly away. Once again, this style looks even better when you adorn it with beads and jewelry.
6. Headwrap/ tURBAN
Wrap it and forget it!
This style may be the easiest and lowest maintenance of them all, but it is still just as dope. With a head wrap or scarf the possibilities are endless. There a million ways you can tie it, and so many different patterns and designs you can achieve. People have been rocking these forever, but it's gained a lot of popularity especially this season. It's great for the summer because it can brighten up your look, and it also keeps your hair out of your face and off of your neck. This look is paired best with statement earrings and laid edges.
So which style will you rock? Tell us below!